Need to Know Guide
Edit
If it's fame and glory you are looking for, than you have a shot at being a featured user on the Rise of Nations wiki!
All we ask is that you edit, add to, and otherwise help out the wiki in any way you can. If it's images you're good at finding and uploading, do it! If you're good at grammar and spelling, then scrutinize an article! Help out in any way, shape or form and you'll be on your way to being... well... famous!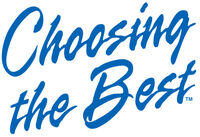 Below is a few simple guidelines that you can follow that will put on you the right path to being a featured user:
Writing and/or editing many articles within a short period of time (must be meaningful edits).
Adding new depth and matter to any of the many articles found within the wiki.
Requesting a mention, or having another user request you based on merit.
Uploading many relevant images to the wiki.
Fixing and/or reporting any kind of vandalism to the wiki.
Organizing the wiki so that it is fluid, concise and informative.
If you are selected to be a featured user, you will receieve a notification on your talk page honoring your accomplisment. In addition, your username along with your editing history will be featured on the front page of the wiki!
Featured Users will be selected on a weekly basis and determined based on the critera mentioned above. All featured users names will be displayed on the front page for a limited time only. Past featured users will be archived on this page to document and honor their additions to the wiki.
Thank you for participating, and "Happy Editing!"
Ad blocker interference detected!
Wikia is a free-to-use site that makes money from advertising. We have a modified experience for viewers using ad blockers

Wikia is not accessible if you've made further modifications. Remove the custom ad blocker rule(s) and the page will load as expected.